Early Life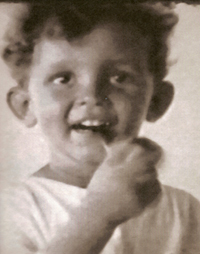 Michael Norman Manley was born at Nuttall Memorial Hospital in Cross Roads, St Andrew, Jamaica, on December 10, 1924, the son of very accomplished parents.
His father, Norman Washington Manley (1893-1969), was a brilliant lawyer of international renown, Rhodes Scholar, phenomenal all-round schoolboy athlete, and decorated World War I veteran who later founded a national social welfare commission, led the successful campaigns for universal suffrage and independence, and was posthumously declared one of the five original National Heroes of Jamaica.
His mother, Edna Manley, nee Swithenbank (1900-1987), was an outstanding sculptor and facilitator and patron of Jamaican arts. Michael had one sibling, brother Douglas, his senior by two and a half years.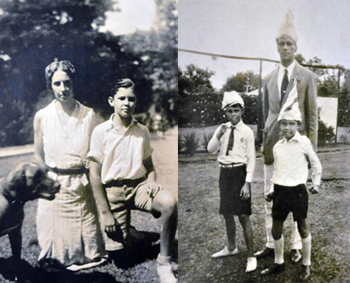 Manley grew up in the enriching environment and milieu of Drumblair, his parents' suburban manor, a Mecca for aspiring young writers and painters under his mother's wings, as well as for the legal luminaries, trade unionists and fledgling politicians who benefited from his father's erudite counsel.
Education
Michael Manley was one of ten foundation students and subsequently the first School Captain (1934) of St Andrew Preparatory School. He received his secondary education (1935-42) as a boarder at the prestigious Jamaica College (JC), where he broke a tradition of bullying of small boys and captained the swimming team to victory in the annual schools championships in 1942.
From an early age, Manley took a keen interest in the nascent political movement as the democratic socialist People's National Party (PNP), then the only broad-based political organisation in Jamaica, was launched in 1938, with his father presiding over the drafting of its constitution and being elected its first President.
While awaiting external examination results at JC, he was involved in a bitter conflict partly over students' rights with two young Englishmen, one a classroom teacher and the other the headmaster. Refusing to apologise for his utterances, Manley packed his bags and left, thereby unwittingly precipitating a two-week students' strike.
Enrolled at McGill University in Montreal, Canada, in 1943, he joined the Royal Canadian Air Force during World War II, attaining the rank of Pilot Officer. He described this as the most frustrating episode of his life. As soon as he completed his training, Germany surrendered, so he saw no active service. After the war, he entered the London School of Economics & Political Science (LSE), where he was tutored by the seminal political scientist and socialist theoretician Professor Harold Laski. Manley earned a bachelor's degree in Government. He also completed a year's postgraduate study of Contemporary Political Developments in the Caribbean.
Manley was a founding executive of the West Indian Students' Union. He was always in the vanguard of the Union's negotiations with the British Colonial Office. He was one of the principal organisers of a strike against the living conditions endured by many Caribbean students in London. He was a member of the Caribbean Labour Congress. He campaigned against racial discrimination in London and supported the movement for a West Indies Federation and political independence for the anglophone Caribbean.
He worked for a year (1950-51) as a journalist with the External Services of the British Broadcasting Corporation (BBC), then returned to Jamaica in December 1951 as Associate Editor of the socialist weekly newspaper Public Opinion.