A Life of Service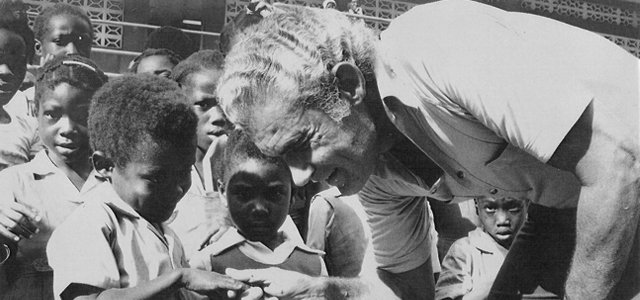 The Most Honourable Michael Manley was one of the most outstanding political figures in the post-colonial history of the Caribbean. As a politician, labour leader, author and intellectual, Mr Manley made a seminal contribution to Jamaican, Caribbean and international politics.
His pioneering legislative programme of social reforms in the 1970s and his role in the formation of the Caribbean Community (CARICOM) and later the Association of Caribbean States (ACS) guarantee him a prominent place in modern Caribbean history. His advocacy of a New International Economic Order (NIEO), his defence of sovereignty for ex-colonial countries, and his leading role among world statesmen in confronting racial oppression, especially in southern Africa, make him an international figure of enormous consequence for world politics during the decade of the 1970s.
A rounded man, he was an aficionado of sports and the arts, and in his twilight years earned distinction as a coffee-farmer and horticulturist, winning several awards for his roses.
Michael Manley was driven by a passionate concern for equality and justice. Writing in 1975, he stated that in Jamaica "class relations were stark in their intolerance. There was no subtlety and little mobility because a man's class was stamped upon his skin as much as upon his clothes. To middle-class eyes, the working classes were an opaque mass, without individuality and without rights –because they were without humanity." Michael Manley's public life was dedicated to the reversal of this feature of Jamaican society.